Featured Articles
September Newsletter
September 30, 2022
Newsletters September 30, 2022
Good Morning Local Food Supporters!
We are sneaking this September monthly newsletter in just under the wire! October is nearly upon us, the evenings have chilled, the summer was hot and busy and at Pip, since we last wrote, things went from busy, busy, busy to that collective moment on the island where you get to take a deep breath and enjoy the hot days and cool nights and the beginning of the harvest season.
We are all about the apples and the squash, the soups and the cabbages but you know what REALLY got us through this first summer? Coffee. And lots of it. We never, ever intended to be a coffee shop - there are lots of lovely coffee shops on the island. But, we do think coffee pairs well with just about all activities, including grocery shopping. We also really wanted to push the limits on shopping with us being a whole event and lovely experience AND we knew we would be spending a lot of time there ourselves so having a good cuppa was key. We have kept the options simple and classic (other than our current Pumpkin Spice Latte made with house-made Fairytale Pumpkin spice blend) with the BIGGEST choice we offer you being whether your beverage is to go or to stay? Did you all know we offer A WHOLE DOLLAR OFF if you bring your own cup OR stay and have your coffee WITH us in one of our mugs?
Read Full Article
Interviews & Features
September 28, 2022
Change. A polarizing conversation at best sometimes on Nantucket but there are a few things that we KNOW we can all agree on that we don't want to change. Like the chopped salad at Languedoc or the Lobster Roll at Sea Grille. Another thing we can probably all agree on is that we never really want that first cup of coffee in the morning routine to change. Our featured maker this month, Wes Van Cott from Nantucket Coffee Roasters, knows this well and one thing on Nantucket...
Read Full Article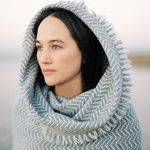 I have caught myself staring many times, at the hand towels we have stacked on the tables at Pip. The patterns and the colors can be so mesmerizing and somehow comforting. Yet what I love most about Cara's work is the durability. How something so intricate and unique and time-consuming to make by hand can be so durable under the intense pressure of everyday kitchen use, is quite amazing. It brings to mind the conversation around art and craft...is Cara an artist? Is she a craftsperson? Are these works of art or are these too useful and practical to be considered art? I think the answers are endlessly debatable and perhaps not even important to answer but this idea of functional art is what I like the most and what most accurately describes Cara's work. I use mine, in an array of colors, as my everyday dish towels. There will always be one hanging next to the sink.
Read Full Article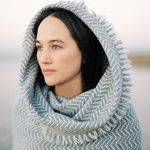 ---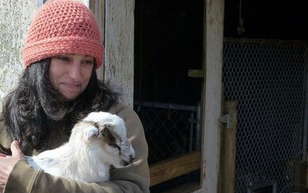 Maker Feature: Silk Tree Farm
July 07, 2022
The Silk Tree StoryCathy Bardsley doesn't come from a long line of farmers nor did she have agricultural ...
Read More
---
August Newsletter

Turns out, Local food is still kind of hard to get when it comes right down to it. Our whole raison d'etre has been to ...

Read More

July Newsletter

Good Morning Local Food Supporters! Our first wild month is down and more to come.First things first - If you have bags for us PLEASE ...

Read More

June Newsletter

WE DID IT!!!! WE ARE OPEN!!!! If you are on this newsletter list you probably all know this but we just can't stop shouting it ...

Read More
Pip & Anchor Market
Fresh Produce Daily
---
The freshest local produce on the island of Nantucket. Seasonal selections, café, and community await!
Shop Now
---