Featured Articles
Interviews & Features
September 28, 2022
Change. A polarizing conversation at best sometimes on Nantucket but there are a few things that we KNOW we can all agree on that we don't want to change. Like the chopped salad at Languedoc or the Lobster Roll at Sea Grille. Another thing we can probably all agree on is that we never really want that first cup of coffee in the morning routine to change. Our featured maker this month, Wes Van Cott from Nantucket Coffee Roasters, knows this well and one thing on Nantucket...
Read Full Article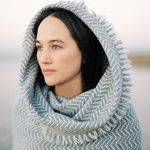 I have caught myself staring many times, at the hand towels we have stacked on the tables at Pip. The patterns and the colors can be so mesmerizing and somehow comforting. Yet what I love most about Cara's work is the durability. How something so intricate and unique and time-consuming to make by hand can be so durable under the intense pressure of everyday kitchen use, is quite amazing. It brings to mind the conversation around art and craft...is Cara an artist? Is she a craftsperson? Are these works of art or are these too useful and practical to be considered art? I think the answers are endlessly debatable and perhaps not even important to answer but this idea of functional art is what I like the most and what most accurately describes Cara's work. I use mine, in an array of colors, as my everyday dish towels. There will always be one hanging next to the sink.
Read Full Article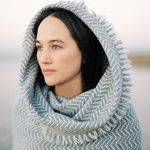 ---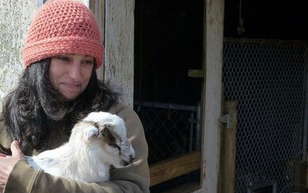 Maker Feature: Silk Tree Farm
July 07, 2022
The Silk Tree StoryCathy Bardsley doesn't come from a long line of farmers nor did she have agricultural ...
Read More
---
Pip & Anchor Market
Fresh Produce Daily
---
The freshest local produce on the island of Nantucket. Seasonal selections, café, and community await!
Shop Now
---
Apple Turnovers

April 25, 2023

Fresh, spiced apples in a flaky, golden pastry are a treat we can't resist. A recipe passed down with love.

Read More

Apple and Pork Breakfast Sausage

April 25, 2023

Apples and pork are a classic flavor combo, so I decided to incorporate some diced apple into breakfast sausage. Sweet to sligh...

Read More

Hot Spiced Drunken Apple Cider

April 25, 2023

Not just tasty but also elegant and beautiful, and should nicely decorate a holiday table. The white wine keeps the nice color ...

Read More

Tarte Normande

April 25, 2023

Unlike most other classic French apple tarts, which are typically topped with beautifully arranged apple slices and baked until...

Read More

Farm-to-Shaker Blackberry and Thyme Gin Fizz

March 30, 2023

Pan-Seared Halibut with Roasted Brussel Sprouts and Lemon-Dill Butter Sauce

March 30, 2023